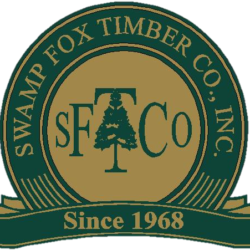 Swamp Fox Timber Company
203 Tom Gasque Avenue
Marion, SC  29571
843.423.4821
Our Story
Swamp Fox Timber Company was established in 1968 and brings decades of experience in pulpwood, timber, and timberland management. We buy all timber, including pine and hardwood. We are licensed, bonded, and insured with registered foresters (SC/NC) and multiple certified crews on staff. Our timber company is locally owned and operated.
If you're looking to sell your timber in Northeastern South Carolina or Southeastern North Carolina, please call Swamp Fox Timber Company.
Meet the Team
People want to know who they're doing business with. It's a human thing.  This is our team pictured below.  Please feel free to reach out to any of us or fill out the contact form on the bottom of this page.
Need more information?
Want us to come look at your timber?  Simply call or e-mail one of us and we will get back with you.  We look forward to meeting and working with you on your project!